︎︎︎

Sun prints (2023)

Series of cyanotype and solarfast prints on deadstock/upcycled fabrics and paper:

Dent de Lion / Tooth of the Lion
Water Winter Wonderland
Spirit of Detroit



Popps Emporium, Hamtramck Michigan


In Michigan people use the palm of their hand to indicate the location of places, since the largest land mass of the state resembles a hand. The palm image, the "Spirit of Detroit" city logo, the old English style Detroit "D" typeface, Michigan's licence plate slogan "Water Winter Wonderland" as well as local wild plant life were used as source material and remixed in this series of one-off cyanotype and solarfast prints, produced in the style of tourist merchandise.




Guests at the open studio were invited to complete their own "Water Winter Wonderland" Michigan-themed cyanotype print using their left hand.




Images courtesy of Jesse Fenlin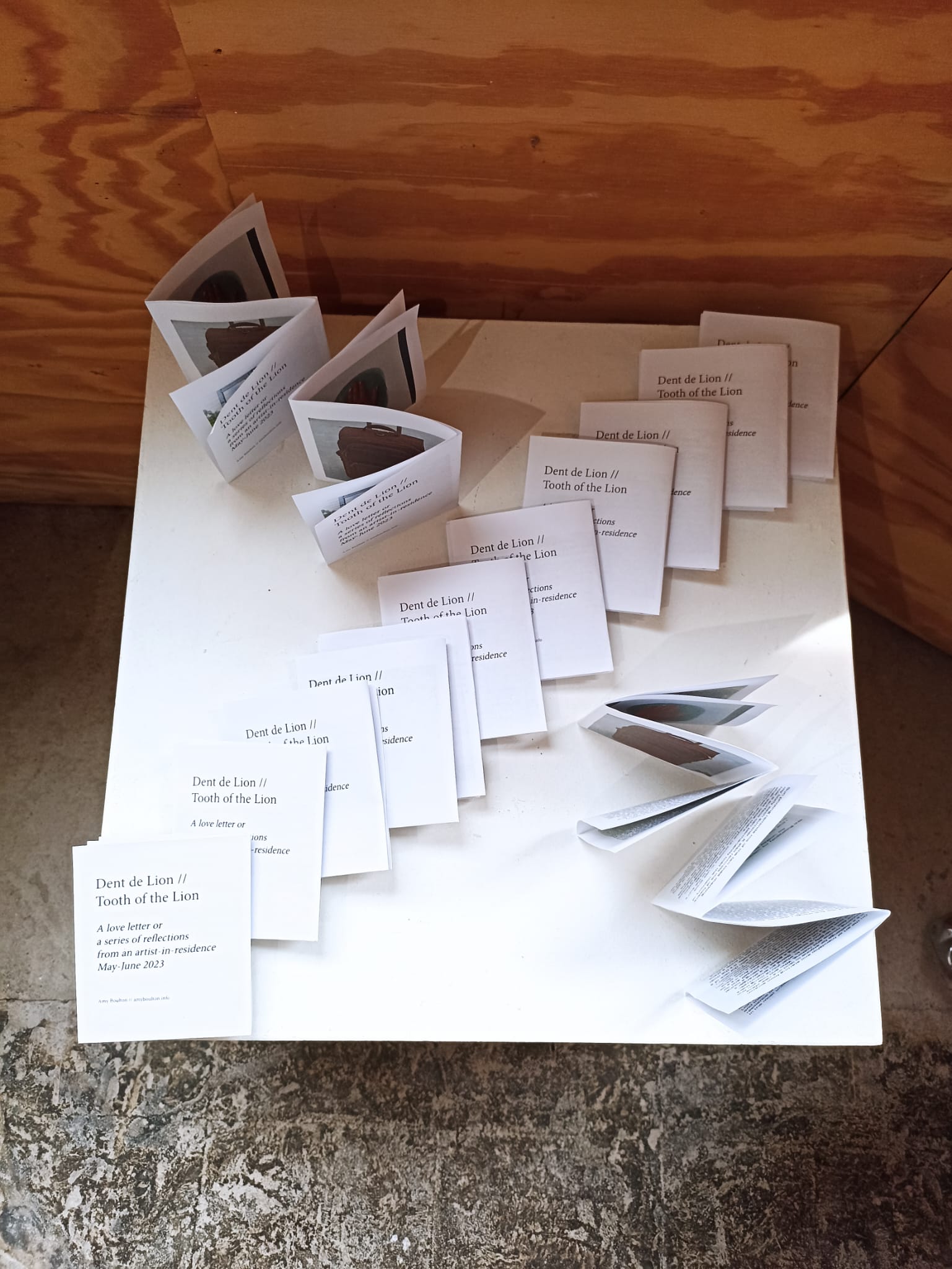 The sun prints were accompanied by a zine that describes the ideas, processes and reflections developed during the residency period in Detroit. Available to read here


International residency at Popps Packing Detroit was supported by Västra Götalands Regionen